Love on the Rock Nelson's Tall Ship Provides New Wedding Venue for Gibraltar
You may legally marry at the Gibraltar Registry office, before you embark on the Schooner for an additional blessing by the captain. Followed by a photo shoot, Cava on board and dinner for your party of approx 20 guests.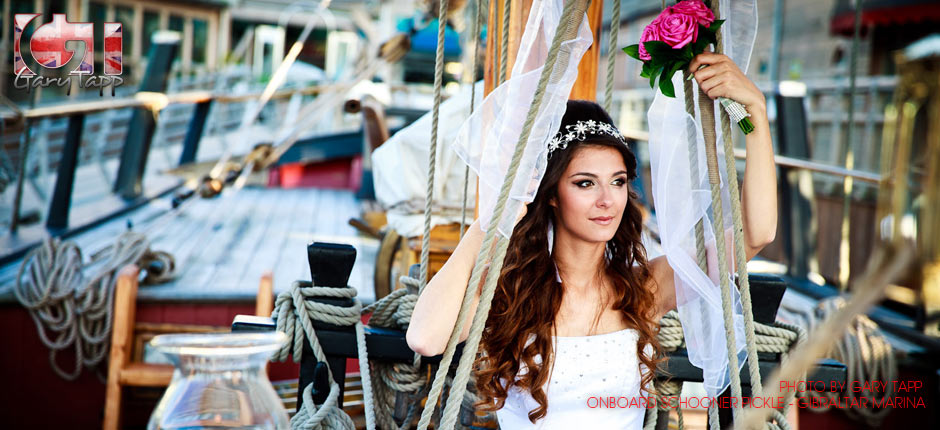 Schooner Pickle can accommodate 20 guests fully seated on deck, or 30 or more for a standing fork buffet with caterers and a full bar service on offer. Weddings photoshoots, receptions and drinks onboard, are all possible and welcome.
73ft Schooner Pickle, a replica of the 1799-built original, welcomed her first guests onboard in Gibraltar in April. Operator Robin James, who also captained HMS Pickle from North Wales to Gibraltar last autumn, says, "We've been working hard moored in Ocean Village over the winter, removing cabins to create museum space, shipping historical artefacts from the UK and painstakingly handcrafting deck tables, benches and awnings for the comfort of our guests. She is now shipshape and ready for guided tours and private hire – with wedding blessings and receptions firmly on our radar. We'll even don authentic naval uniforms for a real taste of Trafalgar. Pickle already has a romantic tradition of uniting loved ones having rescued Jeannette Caunant at Trafalgar and reuniting her with her husband when they thought each other had been lost. Rather fitting."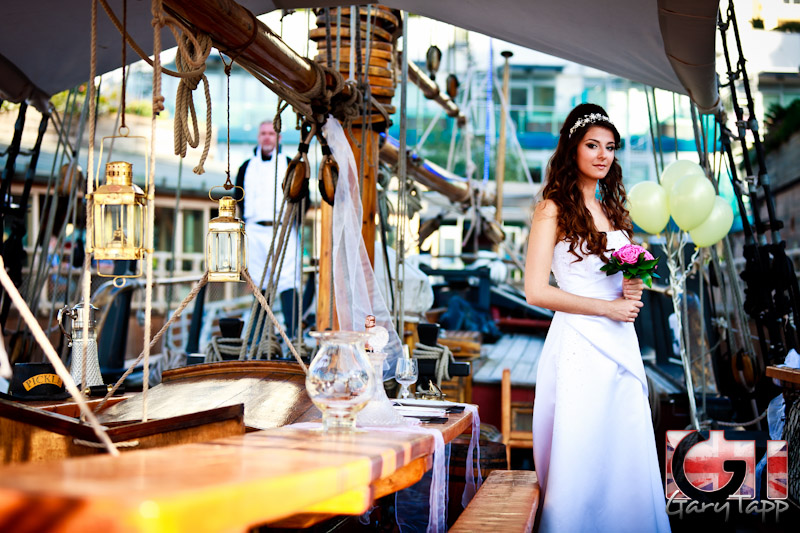 Photos by Gary Tapp – Words by Jeanette Obytz