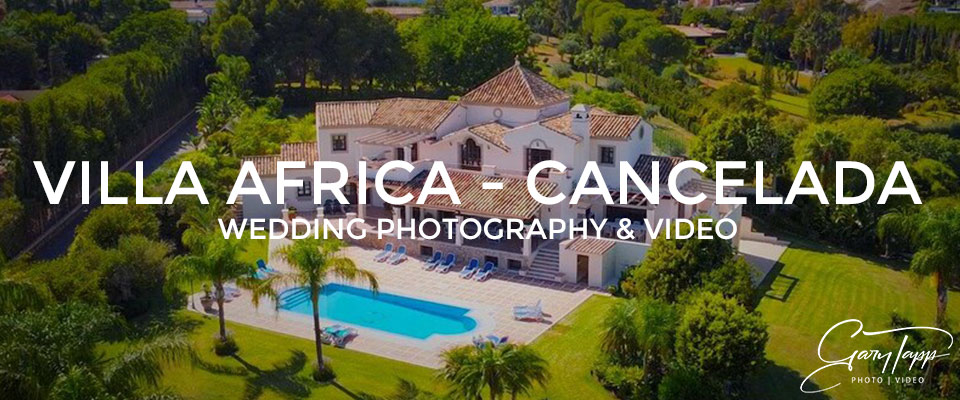 Villa Africa Wedding Photography & Videographer
Are you searching for a Villa Africa wedding photographer in Cancelada? Hello, I'm Gary Tapp and maybe you found this page because you are looking for your wedding photographer at the Villa Africa wedding venue. I live in Marbella, Malaga but travel and cover weddings all along the Costa Del Sol, Andalucia.
The Villa Africa Wedding Venue Is the Ideal Place to Say "I Do"

Cancelada, Spain is home to the breathtaking site known as Villa Africa, which is perfect for weddings. It is a luxury property that offers breathtaking views of the ocean, the mountains, and the golf course. Because the house is encircled by well-established gardens inspired by the Mediterranean, it is an ideal location for hosting your important event.
The history of Villa Africa is extensive and noteworthy. It was initially constructed as a private dwelling in the 1920s when it was first completed. It wasn't until the 1960s that it was turned into a hotel. It was purchased in the 1990s by its current owners, who have painstakingly brought it back to the splendour it once possessed.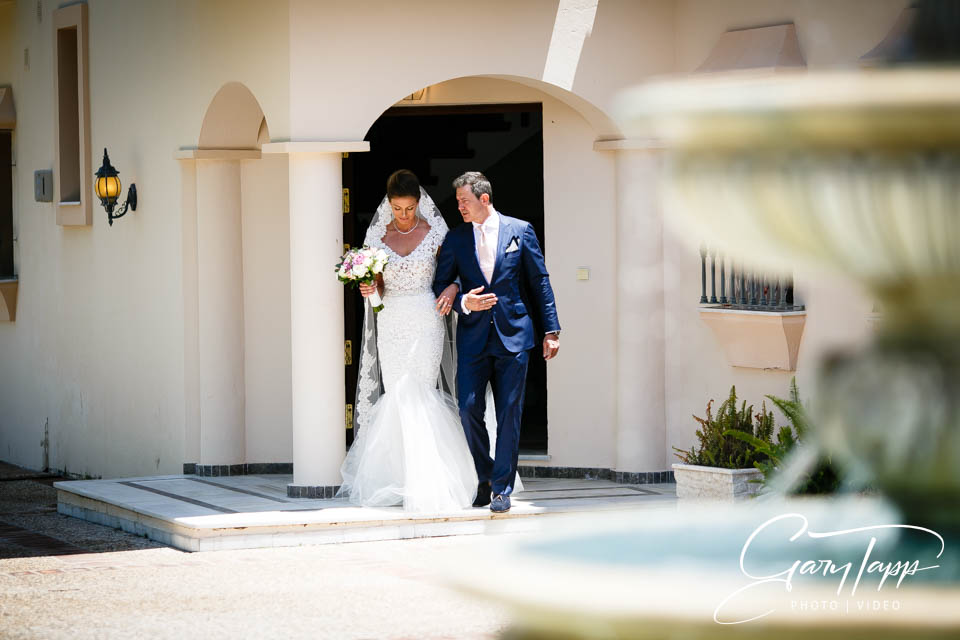 The Villa Africa wedding venue is an amazing location for weddings of any size and for any number of guests. A sit-down meal with up to 150 guests can be hosted in the villa with ease. In addition, there are a number of outdoor locations that are available for use for events such as wedding ceremonies, receptions, and cocktail parties.
The wedding facilities at the estate are among the best in the area. The main reception hall is a beautiful area that features high ceilings, chandeliers, and windows that reach all the way to the ceiling. In addition to that, there is a lovely outside terrace that provides breathtaking views of the surrounding golf course.
The kitchen at the villa is completely stocked with everything needed to prepare meals for any kind of wedding menu. The staff at the estate also has experience in organising and carrying out wedding ceremonies. They will collaborate with you to plan a wedding ceremony and reception that will be memorable for both you and your guests.
Couples who choose to have their wedding at Villa Africa can take advantage of a wide variety of additional benefits, in addition to the venue's breathtaking setting and exquisite amenities. These advantages include the following:
Complimentary use of the swimming pool and tennis facilities at the villa
Drinks on the house for guests as soon as they arrive.
Free aid with organising a wedding
Guests receive a price reduction on their accommodations.

The Villa Africa wedding venue is the place to be if you are seeking a wedding location that will live long in the memories of those who attended. Your wedding day at Villa Africa is likely to be one that you will never forget because of the property's breathtaking setting, its opulent amenities, and its knowledgeable staff.
The home is situated in a prime position on the Costa del Sol, close to both Marbella and Puerto Banus, and is easily accessible by car.
The estate is encircled on all sides by breathtaking scenery, including mountains, golf courses, and beaches.
Because it contains 9 bedrooms and 8 bathrooms, the villa is an excellent choice for hosting huge wedding parties.
The villa features a private garden, tennis courts, and a large swimming pool for its guests to enjoy.
The kitchen at the villa is completely equipped, allowing it to prepare meals for any kind of wedding menu.
The team at the villa is knowledgeable and competent in both the planning and execution of weddings.
---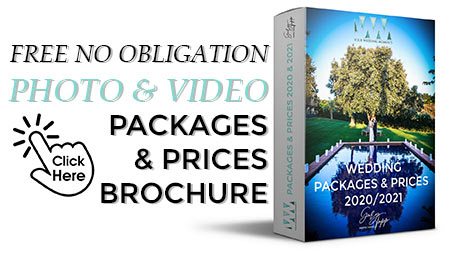 For booking your wedding and
for more information contact
Villa Africa – Benahavis, Cancelada on:
---
If you are interested in me being your wedding photographer or videographer for your wedding celebration at the Villa Africa wedding venue or any other location, then I would love to hear more about you both and what you have planned for your wedding day. Please use the WhatsApp icon below or the quick contact form below and I will get back to you.
Villa Africa Wedding Photographer
11/06/2021