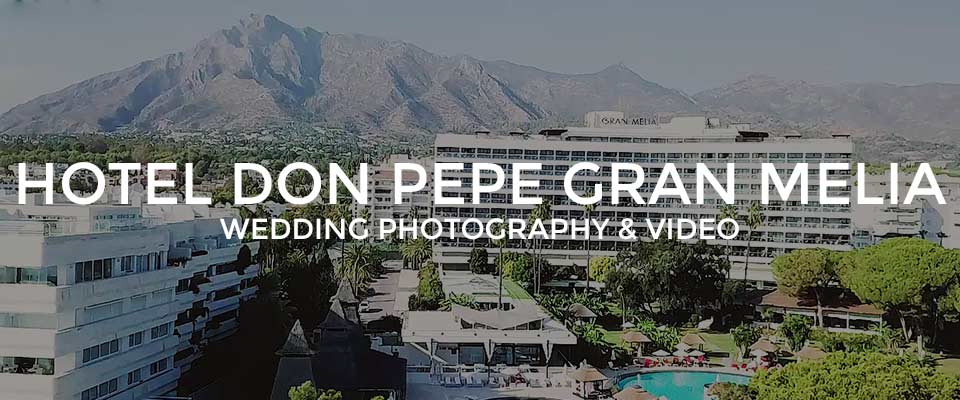 Hotel Don Pepe Gran Melia Wedding Photography and Videography in Marbella
Are you searching for a Hotel Don Pepe Gran Melia wedding photographer in Marbella, Costa Del Sol? Hello, I'm Gary Tapp and maybe you found this page because you are looking for your wedding photographer at the Hotel Don Pepe Gran Melia. I am based and live in Marbella, Malaga, but I travel and cover weddings all along the Costa Del Sol, Andalucia.
Please take a look at my gallery portfolio below for examples of my wedding photography taken at the Hotel Don Pepe Gran Melia wedding venue. You can also view more of my work from other wedding venues in my photography and videography portfolios.
The Hotel Don Pepe Gran Meliá in Marbella is the perfect place for a wedding.
The Hotel Don Pepe Gran Meliá wedding venue in Marbella is located on the southern coast of Spain, right next to the beautiful Mediterranean Sea. It's not just a hotel; it's a place where many couples who want a wedding straight out of a fairy tale can make their dreams come true. This building is proof that luxury, nature, and design can come together to make something magical. Here are some reasons why the Hotel Don Pepe Gran Meliá is more than just a place to have a wedding.

The Costa del Sol, or "Coast of the Sun," is one of the most popular places to visit in Spain. It is known for its golden beaches and clear blue water. Marbella, a jewel in this area, makes it even better known. Because the hotel is right on the beach, it's a great place for couples to get married while the waves play a music in the background.

The wide range of rooms is one of the things that makes this place stand out. It has elegantly made rooms and suites to make sure that both the couple and their guests feel like they are in a five-star hotel. Each room is a mix of modern and traditional Spanish style, which shows how rich Marbella's past and culture are.

Spanish food is a delicious dance of flavours, and the Hotel Don Pepe Gran Melia wedding venue takes it to a whole new level. Since there are many places to eat on-site, wedding meals can be made to suit any taste. From traditional Andalusian foods to gourmet dishes from around the world, the chefs make sure that the feast is as memorable as the day itself.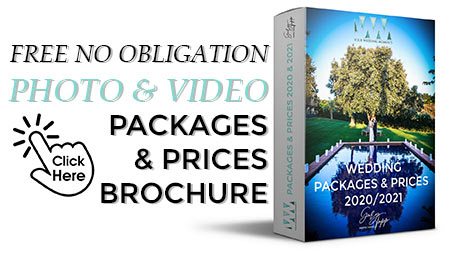 There are many different rooms in the hotel that can be used for both small and large events. Whether you want a ceremony on the beach, a party in a lush park, or a reception in a fancy ballroom, there are many options. Every area has been carefully thought out, from the lighting to the seating, to make sure that each event feels unique and personal.
Aside from the wedding, the hotel has a lot of services to make the stay more enjoyable. A world-class spa promises to make you feel better, so it's a great place to go to relax before or after your wedding. There are also several pools, sports courts, and direct access to the beach, giving guests a wide range of things to do.

Planning a wedding can be both hard work and a lot of fun. Realising this, the Hotel Don Pepe Gran Melia wedding managers are experts at making dreams come true. From the flowers to the entertainment to the photos to the food, every detail is carefully planned and carried out, making the whole wedding experience smooth and fun.

Even though the hotel is full of modern features and comforts, it stays true to its Spanish roots. The warmth and charm of Spanish culture can be seen in the building, the decor, and even the way people treat each other. This mix of old and new gives couples a place to get married that is both traditional and modern.
It's easy to get to: The hotel's prime location in Marbella makes it easy to get to from major towns and airports. This advantage is especially important for destination weddings, where people may be coming from all over the world.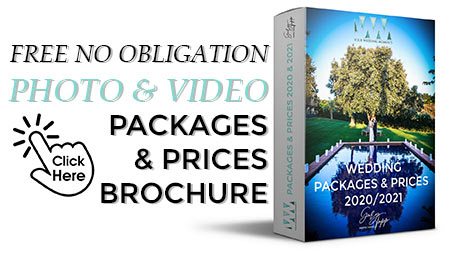 In a world that cares more and more about the environment, the Hotel Don Pepe Gran Melia wedding venue is proud of its green efforts. The hotel makes sure that celebrations don't hurt the earth by using sustainable food sources in their restaurants and saving water.

Marbella isn't just a place to get married; it's also a treasure chest full of things to do. Newlyweds can start their lives together by discovering the charming streets, historic sites, lively nightlife, and nearby attractions like the Sierra Blanca Mountains.
In the end, the Hotel Don Pepe Gran Meliá wedding venue is more than just a place; it's a feeling. It's the soft breeze from the Mediterranean, the warm hug of Andalusian gardens, the music of the waves, and the promise of love that will last forever. This hotel in Marbella calls to couples who dream of a wedding where every moment is planned to perfection, nature and luxury come together, and memories are written in the golden sands of time.
If you are interested in me being your wedding photographer or videographer for your wedding celebration at the Hotel Don Pepe Gran Melia or any other location, then I would love to hear more about you both and what you have planned for your wedding day? Please use the WhatsApp icon below or the quick contact form below, and I will get back to you.
---
For booking your wedding and
for more information, contact
Hotel Don Pepe Gran Melia on:
---
Address: Via Hotel Don Pepe s/n, C. José Meliá, 29602 Marbella, Málaga
Telephone: +34 952770300
Website: melia.com
Don Pepe Gran Melia Wedding Photographer
19/06/2020