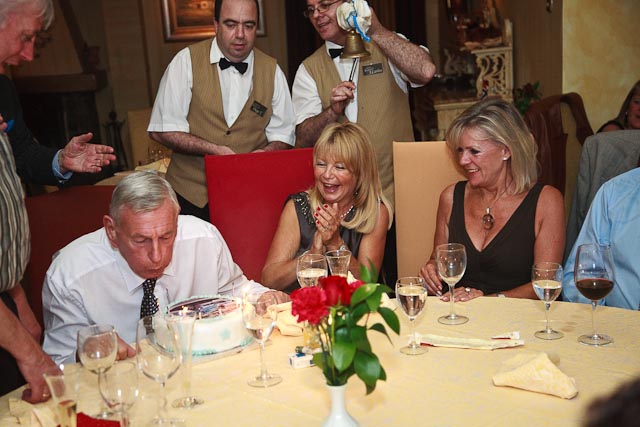 As an event and party photographer, I always try to find the personal, unique and visually striking moments at every occasion
…. whether summer venue openings or closing parties, product launches or award ceremonies, company dinners or private birthday or anniversary parties. And it's a style my clients seem to like. My approach is always friendly, relaxed and discrete. A natural, informal event photograph is nearly always better than an obtrusive, posed shot, so I work in the background and let your guests get on with enjoying the occasion.
I don't just look to record the event but to capture a whole selection of unique images and moments that will really bring it to life.
I am happy to just get on with a job independently and use my experience to ensure you get the shots you require. But if you have specific ideas and 'must have' shots, then I'll be pleased to develop a brief with you. Just Contact Me here and I'll get back to you with a quote for your Event or Party.
Birthday, Anniversary Parties & Events
09/08/2012