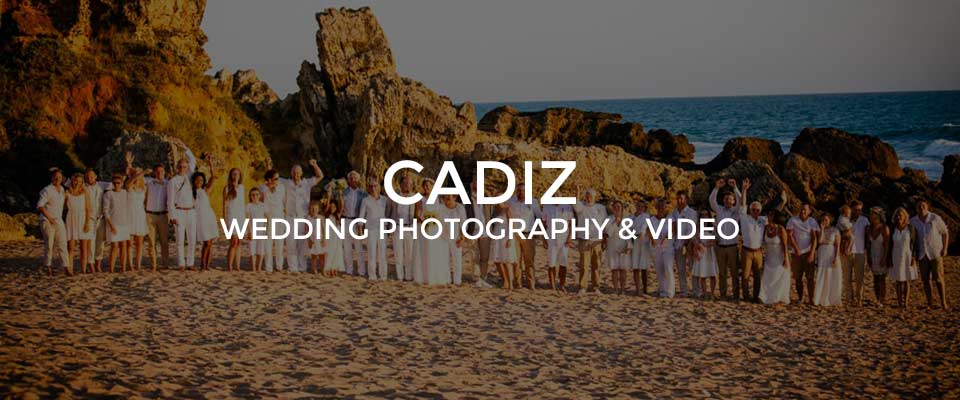 Wedding Photography & Videography in Cadiz
Are you looking for a wedding photographer Cadiz ? Hello, I'm Gary Tapp and maybe you found this page because you are looking for your wedding photographer in Cadiz. I am based and living in Marbella, Malaga but I travel and cover weddings all along the Costa Del Sol, Andalucia.
Cadiz stands on a peninsula jutting out into a bay and is almost entirely surrounded by water. Some of the city's 18th-century walls still stand, such as the Landward Gate. The old, central quarter of Cadiz is famous for its picturesque charm, and many of the buildings reflect the city's overseas links. Worth a visit are the city's Cathedral and churches of Santa Cruz and San Felipe Neri. Slightly further south are the beaches of Playa La Barrosa at Sancti Petri and Chiclana de la Frontera which are just perfect for those white sand beach weddings and sunsets.
Please take a look at my gallery portfolio below of examples of my wedding photography taken at Conil de la Frontera in Cadiz. You can also view more of my work from other wedding venues in my photography and videography portfolios.
If you are interested in me being your wedding photographer or videographer for your wedding celebration in Cadiz or any other location, then I would love to hear more about you both and what you have planned for your wedding day? Please use the WhatsApp icon below or the quick contact form below and I will get back to you.
---
Cadiz Wedding Photographer
02/09/2012