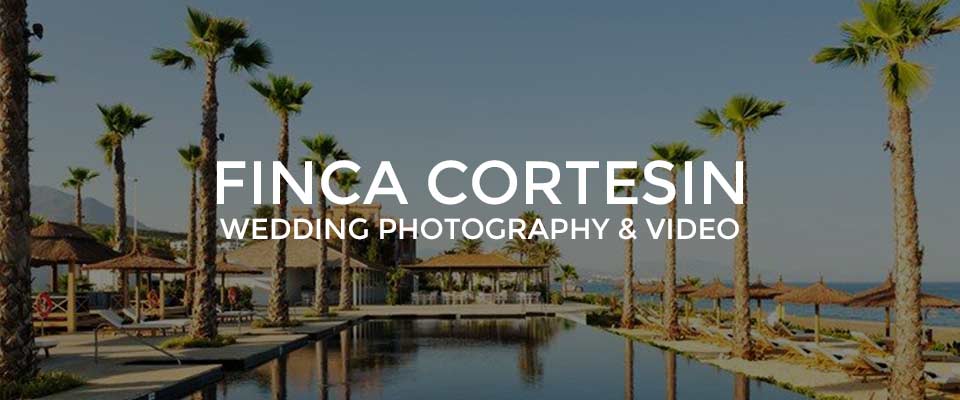 Finca Cortesin Wedding Photography and Videography
Are you searching for a Finca Cortesin wedding photographer on the Costa Del Sol, Spain? Hello, I'm Gary Tapp and maybe you found this page because you are looking for your wedding photographer for the Finca Cortesin Hotel. I am based and living in Marbella, Malaga but I travel and cover weddings all along the Costa Del Sol, Andalucia.
Andalucia, Spain is home to the exquisite Finca Cortesin Hotel, which serves as a venue for weddings. This luxurious resort, which is found in the picturesque Costa del Sol region, provides a picture-perfect backdrop for weddings and other significant events for couples who want to do so in good taste.
The hotel has earned a stellar reputation thanks to its refined air and meticulous attention to detail. The Finca Cortesin wedding venue, which is located on a vast estate that spans more than 215 acres, offers the ideal combination of the timeless allure of Andalusian culture and the cutting-edge comforts of modern life. The venue is ideal for weddings thanks to its romantic atmosphere and breathtaking views of the Mediterranean Sea and the picturesque Andalusian countryside.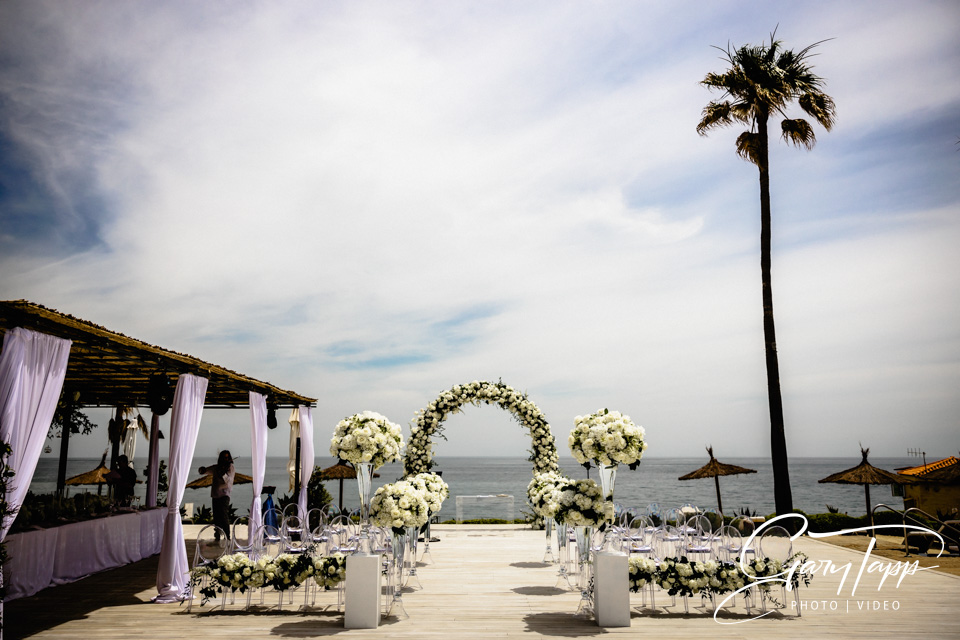 The Finca Cortesin wedding venue features a number of indoor and outdoor locations, all of which can be styled to the happy couple's specifications, regardless of the size of their wedding party. The manicured lawns, vibrant flowers, and peaceful fountains in the lush gardens make for a picturesque setting for outdoor wedding ceremonies. Alternately, the hotel offers opulent indoor venues, such as a grand ballroom and several function rooms, that are adaptable to host a variety of events, including banquets and receptions.
The skilled event planners at the hotel are committed to ensuring that every aspect of the celebration is carried out without a hitch, from the centrepieces to the favours. They provide individualised services, such as assistance with floral arrangements and decor, customised menus, and coordination of entertainment, among other things. The culinary staff at the Finca Cortesin Hotel is renowned for its exceptional cuisine, which results in a dining experience that is unforgettable for guests attending weddings.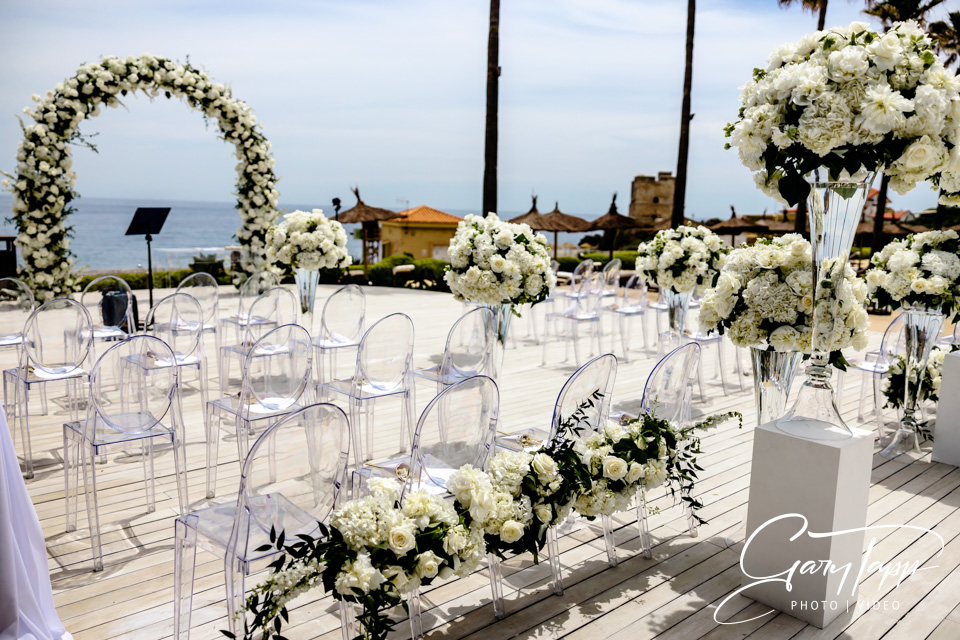 In addition to the actual ceremony and reception, the Finca Cortesin wedding venue provides the newlyweds and their guests with opulent rooms to stay in during their stay. The hotel features spacious rooms and suites that have been designed with exquisite attention to detail, offering guests both comfort and elegance in their accommodations. In addition, there is a wide variety of world-class amenities available, such as a golf course designed for championship play, a spa, multiple swimming pools, and a variety of restaurants serving gourmet cuisine.
The Finca Cortesin Hotel in Andalucia is widely considered to be the best location for weddings in the region because it provides couples with a combination of breathtaking scenery, impeccable service, and luxurious accommodations. On the stunning Costa del Sol, this place is a dream come true for engaged couples who want their wedding to be an experience they will never forget.
Please take a look at my wedding video below as an example of my wedding videography taken at the Finca Cortesin wedding venue. You can also view more of my work from other wedding venues in my photography and videography portfolios.
---
The Finca Cortesin Beach Club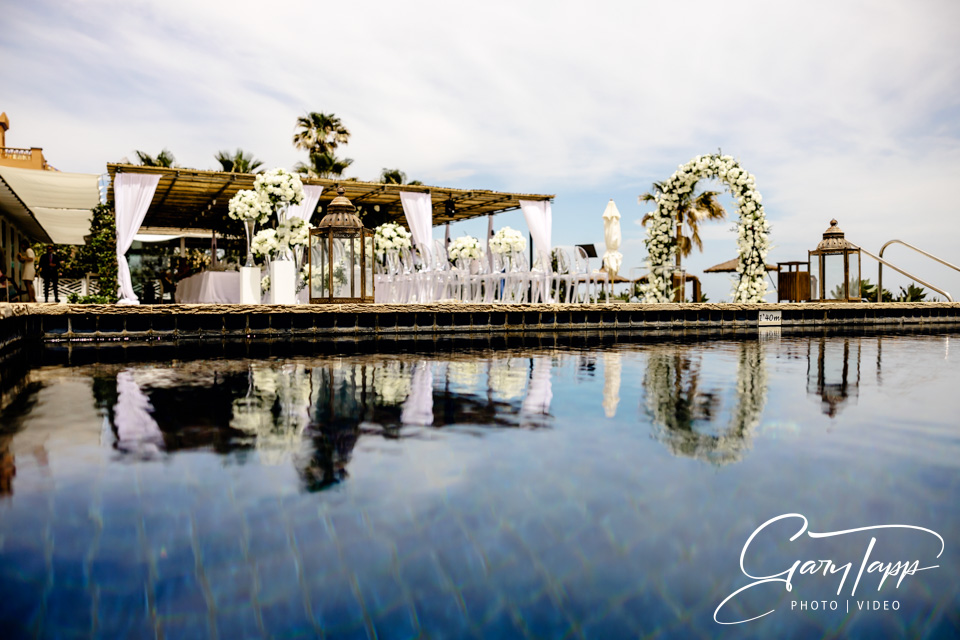 The Finca Cortesin Beach Club is a beachfront venue in Andalucia, Spain, that is known for its high level of luxury. This exclusive club, which is located on the stunning Costa del Sol, provides a breathtaking atmosphere in which members can unwind, mingle with others, and appreciate the culture and atmosphere of the Mediterranean.
The beach club is located just a few kilometres on the beach separate from the prestigious Finca Cortesin wedding venue and can be used as a wedding ceremony location and reception by itself. It is celebrated for its refined atmosphere and meticulous attention to detail. It offers guests a sophisticated and upscale beach experience that they can enjoy during their stay. The club is located on a pristine stretch of sandy beach, providing guests with breathtaking vistas of the glistening water and the coastline in all directions.
The Finca Cortesin Beach Club provides its guests with various services and conveniences, all intending to make their time there more enjoyable. It has a sizable infinity pool where guests can enjoy a refreshing dip while taking in the breathtaking views of the ocean. There is a selection of opulent sun loungers and Balinese beds available for guests who wish to relax and bask in the sun.
In addition, the restaurant at the beach club features a variety of mouthwatering dishes that guests can enjoy. The restaurant offers a selection of dishes from around the world and the Mediterranean, all of which are made with high-quality ingredients. The menu offers a wide variety of options to satisfy a variety of preferences and tastes, including flavorful salads, fresh seafood, and refreshing cocktails.
In addition to its restaurant and swimming pool, the beach club provides its guests with a wide range of services and amenities to make their time there as pleasant and relaxing as possible. A beach towel service, a beachside bar, showers, changing rooms and attentive staff to cater to the needs of guests are some of the amenities that may be provided.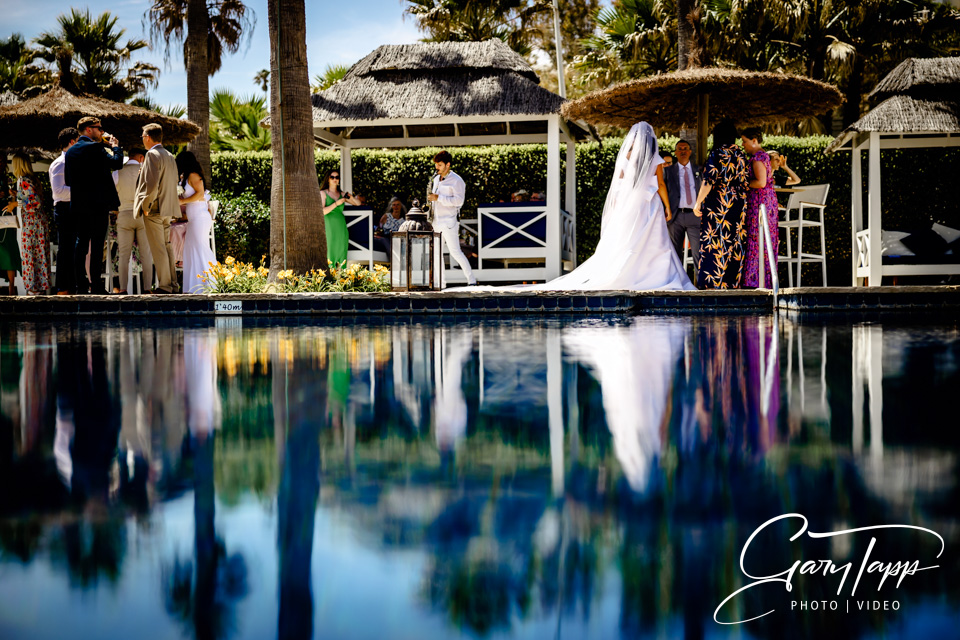 The Finca Cortesin Beach Club is known for its sophisticated, fashionable, and laid-back atmosphere, which offers guests a pampered day at the beach. Guests can bask in the natural beauty and tranquilly of the Andalusian coast while doing anything from lounging by the pool to enjoying a delectable meal to taking a stroll along the sandy shore.
Please be advised that it is recommended to check with the Finca Cortesin Hotel directly for the most up-to-date information regarding access to the beach club and any associated fees or restrictions, as the policies may differ from one location to another.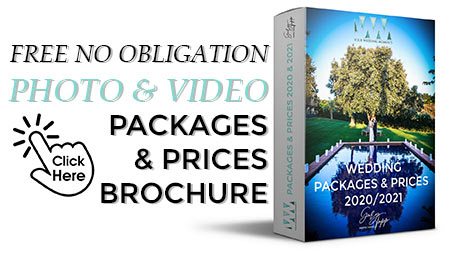 If you are interested in me being your wedding photographer or videographer for your wedding celebration at Finca Cortesin Beach Club or any other location, then I would love to hear more about you both and what you have planned for your wedding day? Please use the WhatsApp icon below or the quick contact form below and I will get back to you.
For booking your wedding and for more information contact
Hotel Finca Cortesin on:
---
Address: Carretera Casares, km2, 29690 Casares, Málaga
Telephone: +34 952937800
Website: fincacortesin.com
Finca Cortesin Wedding Photographer
19/06/2020