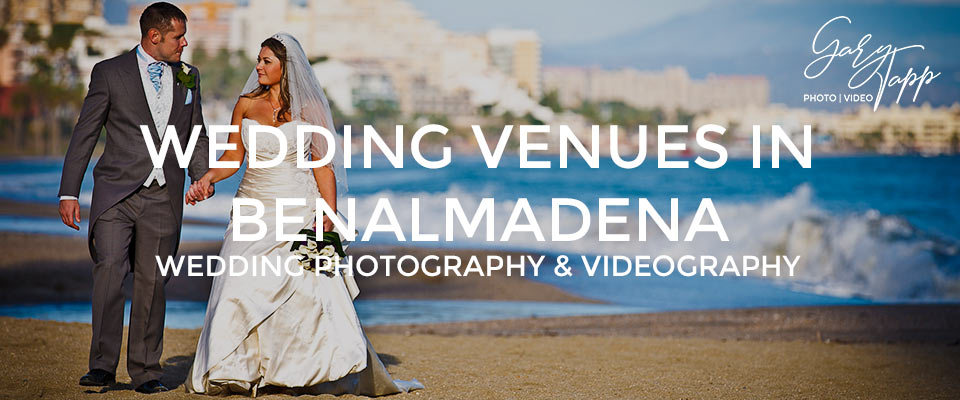 Wedding Venues in Benalmadena, Spain
Thinking about celebrating your wedding day in the spectacular Costa Del Sol, Spain?  Why not pick Benalmadena for your special day?  With an enormous range of wonderful wedding venues, Benalmadena is sure to be the ideal location. As a professional, experienced photographer and videographer, I am here to make your wedding in Benalmadena an incredible and memorable one.
I'm Gary Tapp and I'm based on the Costa Del Sol, in Mijas, near to beautiful Benalmadena.  Whilst I travel to cover weddings all along the Costa Del Sol, Andalucia and beyond into Gibraltar and Granada province, I love the opportunity to film in my local area.  My wealth of first hand knowledge about wedding venues in Benalmadena , the locations and insider tips make me the ideal choice to help you to capture forever your wedding day.  Here's some ideas to help you to plan your wedding in Benalmadena.  Please don't hesitate to contact me to discuss your plans as well as for information on wedding packages in Benalmadena.
What makes Benalmadena special?
Just a mere 12 km from Malaga International Airport and with direct access from the A7 motorway as well as superb public transport connections, Benalmadena is a popular place for holidays and events. It has been a firm favourite of British holidaymakers since Spain started to attract tourists way back in the late 1950s.
It is easy to see why Benalmadena continues to attract so many tourists and visitors with its elegant marina, bustling waterfront restaurants, the many beachfront holiday hotels, the lively or sophisticated clubs and bars. Nearby, and theoretically a separate location that has been united to Benalmadena by the myriad of apartments is the busy but authentically charming, Arroyo de la Miel: beautifully translated to the Honey Valley. Here, you'll find long established theme parks and water parks.
Head higher up the hills to the typical Spanish white village or pueblo blanco, Benalmadena Pueblo. En route, you'll pass the serene tranquillity of the Benalmadena Stupa, it's golden pinnacle visible for many miles. This is the largest Buddhist stupa in the Western world and the views from it are truly breathtaking. Benalmadena Pueblo is also the location for the Benalmadena Archaeological Museum; a highly recommended visit to view the unique collection of pre-Columbian treasures from South America mooted to be some of the best in Europe. There is also a permanent exhibition of local antiquities and relics from the pre-Roman era.
The truth is that Benalmadena is full of surprises. It has grown through tourism, but it retains and celebrates its history and culture too.
Finding the perfect wedding venues in Benalmadena
With so much choice on offer, it's hard to know where to start! Hopefully, my compact guide to weddings in Benalmadena will help to guide you. If you're keen to know more, then with nearly two decades living here, I'm in the perfect position to tell you more.
Briefly, many hotels here offer a high standard of wedding catering and bespoke service along with full wedding facilities and planning. So, if you like your event to be planned for you, Benalmadena could be the ideal option.
However, if you are after something more traditional, you could opt to hold your wedding in Benalmadena with a Catholic wedding ceremony celebrated in the Santo Domingo de Guzman Church, which was built in the 17th century and is the oldest church in Benalmadena Pueblo. It was built on the foundations of a previous temple and it oozes tradition, culture, beauty and romance and is centrally situated in Plaza Santo Domingo, in the heart of the town.
Endless options in Benalmadena
Whilst the wedding venues in Benalmadena choices are diverse, you want just one special place for your special day.  Why not consider a Sunset Beach Club Benalmadena wedding?  The Sunset Beach Club offers bespoke packages that cover all aspects of a wonderful wedding day and their location is unsurpassed.  Whilst they offer services to make the whole process simple, this stunning 4-star property is far from simple with a spectacular sea front location, perfectly maintained grounds and excellent catering facilities.  Your ceremony can be held with the backdrop of the Mediterranean: what could be more romantic?  As the sun sets, the views and opportunities for photo and video memories are endless.
If a fairytale wedding is more your thing, then why not explore the fabulous Castillo de Colomares, a monument built around 30 years ago to celebrate the life of Christopher Colombus.  This might be the perfect place for you to celebrate your Benalmadena wedding with its turrets and unique architectural style as well as the smallest church in the world.  It is the ideal location for a fantastic and fabulous one-of-a-kind wedding.
Weddings in Benalmadena offer something for everyone with exceptional restaurants and top-class venues.  If you'd love somewhere more private with a prime beach location, why not try La Viborilla Restaurant, Benalmadena.  In the bustling resort of Benalmadena, this venue offers an alternative with its secluded cove setting.  The restaurant will not disappoint either with excellent service or food as well as a beautifully colourful interior which will complement your wedding photography.
Take a closer look at these and other venues by exploring the pages listed below of some of the top wedding venues in Benalmadena that I have worked at and covered for wedding photography and video.  View more of my work from Benalmadena weddings in my photography and videography portfolios.
I hope I'll be there to capture your most important day as your wedding photographer or videographer in Benalmadena, Spain or any wedding venue on the Costa Del Sol, Spain. I would love to hear more about you both and your romantic journey. Use the WhatsApp icon below or the quick contact form below and I will get back to you as soon as I can.
---
Wedding Venues in Benalmadena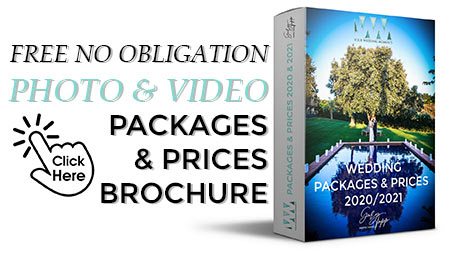 Map of Benalmadena on the Costa Del Sol
If you are interested in me being your wedding photographer or videographer to cover your wedding day at your chosen wedding venues in Benalmadena Spain or any wedding venue on the Costa Del Sol, Spain, then I would love to hear more about you both and what you have planned for your wedding day? Please use the WhatsApp icon below or the quick contact form below and I will get back to you
Wedding Venues in Benalmadena
24/08/2020