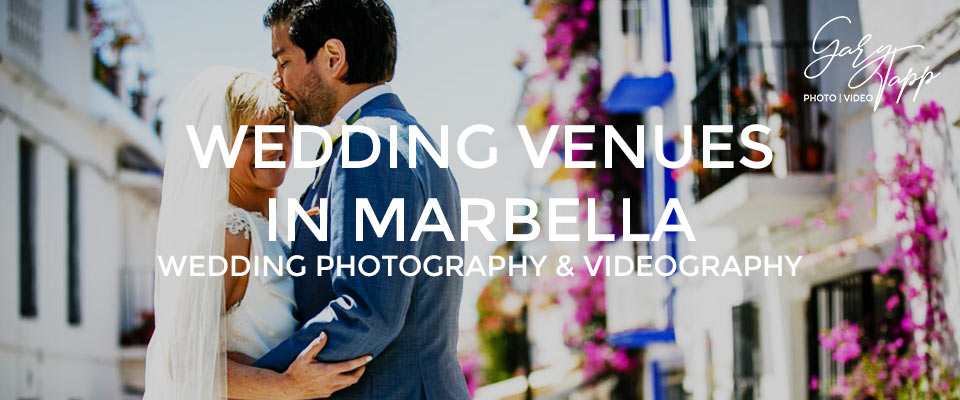 The best wedding venues in Marbella, Spain
Are you searching for wedding venues in Marbella, Spain? Hello, I'm Gary Tapp and maybe you found this page because you are looking and researching for the best wedding venues in Marbella for your wedding in Spain. I am based and living in Mijas near Marbella, Malaga and I travel and cover weddings all along the Costa Del Sol, Andalucia.
Marbella Wedding Villas
More and more bride and grooms are choosing to celebrate their wedding in Marbella the beautiful surroundings and warm climate of Malaga, accompanied by their family and friends. Increasingly Marbella wedding villas are becoming more popular along with hotels that provide a different type of wedding planning service. There are plenty of Marbella wedding venues from which you can choose from including rural and rustic settings with impressive mountain and sea views, country estates to idyllic villas, boutique hotels, beach clubs and luxury hotel resorts.
Please take a look at the individual pages listed below of some of the top wedding venues in Marbella that I have worked at and covered for wedding photography and video. You can also view other examples of my work from other wedding venues in my photography and videography portfolios.
---
Marbella Wedding Venues
---
If you are interested in me being your wedding photographer or videographer to cover your wedding day at your wedding venue in Marbella or any wedding venue on the Costa Del Sol, Spain, then I would love to hear more about you both and what you have planned for your wedding day? Please use the WhatsApp icon below or the quick contact form below and I will get back to you.
Wedding Venues in Marbella
21/08/2020