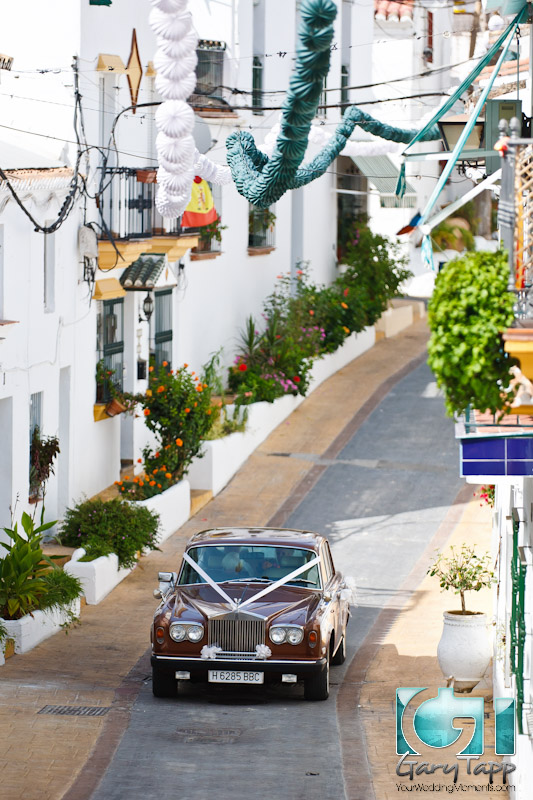 Benalmadena is a beautiful and very popular setting for Weddings in Spain
Benalmadena has steadily become one of the area's most popular resorts for Weddings in Spain. There are two churches in Benalmadena near the coast and in the pueblo called the "Santo Domingo". Right next door is the Capula venue offering amazing views, lovely gardens and a beautiful water feature. A contemporary venue with full modern menu, stylish sofas to relax on after your meal and ample room for dancing under the stars makes this the ideal venue.
This original heart of Benalmadena is a couple of minutes from the sea. Benalmadena Pueblo is a traditional and Spanish whitewashed village with cobble streets, amazing views, a beautifully designed castle in remembrance of Christopher Columbus and with the nearby sandy beaches and the scenic Paloma Park which both make great photographic locations. Whilst the higher end hotels in Benalmadena offer themselves as fantastic Wedding Receptions.
Below is one of my video slideshows of a wedding in Benalmadena:
To view more of my wedding photography samples in Benalmadena please click HERE