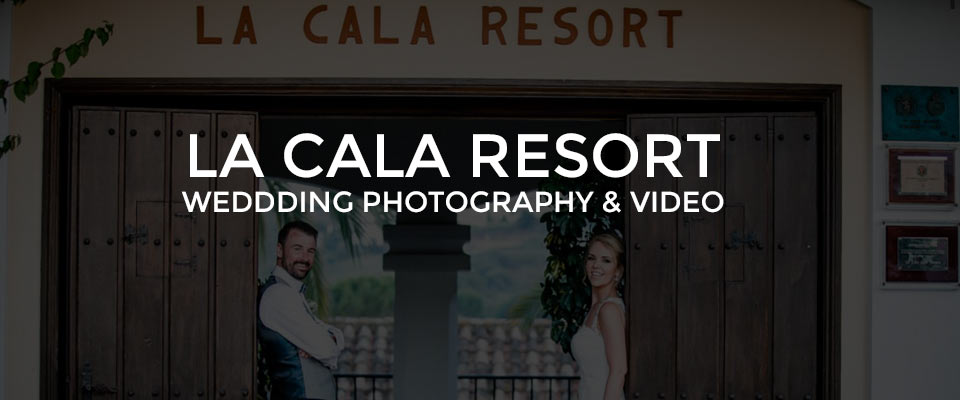 Searching for a wedding photographer La Cala Resort, Mijas? La Cala Resort can offer you several locations across La Cala Resort, including our Naranjo Patio at the Hotel, for banquets, cocktail receptions and even civil ceremonies. Each location is authentically Andalusian and blessed with stunning views. Patio Naranjo located on the ground floor, next to the hotel reception and suitably decorated, this option offers a very special and typically Andalusian atmosphere. The patio can host open‐air civil ceremonies and is ideal for greeting guests with welcome cocktails.
As a wedding photographer La Cala Resort has everything required for the wedding you've always dreamed of:
A beautiful, sun‐kissed setting, superb modern amenities in traditional Andalusian‐style buildings, and staff dedicated to making your wedding run smoothly and happily.
The married couple can enjoy free access to the thermal circuit in La Cala Spa on the day following the wedding. The Spa features hydrotherapy pools, therapy rooms, a dry float individual body wrap and a range of soothing, traditional Andalusian treatments. A unique couples room lets guests enjoy their pampering with their partner or friends.
Your guests can relax in La Cala Resort's natural setting, a haven of peace and beauty, and enjoy special rates in our 107 room hotel on the night of the wedding. They can try our lavish leisure and sports amenities, including the resort's tennis courts, swimming pools, fitness and gym facilities.
At the La Cala Resort you can also host civil ceremonies at various terraces around the resort. We'll be happy to advise you on the best location to create the style and atmosphere you're looking for. As well as our patios, the clubhouse (next to the hotel) has terraces offering magnificent views over one of our golf courses. Our exclusive, delightful locations and our personalized service, supervised by our Resort Event Manager, will ensure your wedding at La Cala Resort is marvellous and memorable.
Wedding Photographer La Cala Resort
09/02/2013