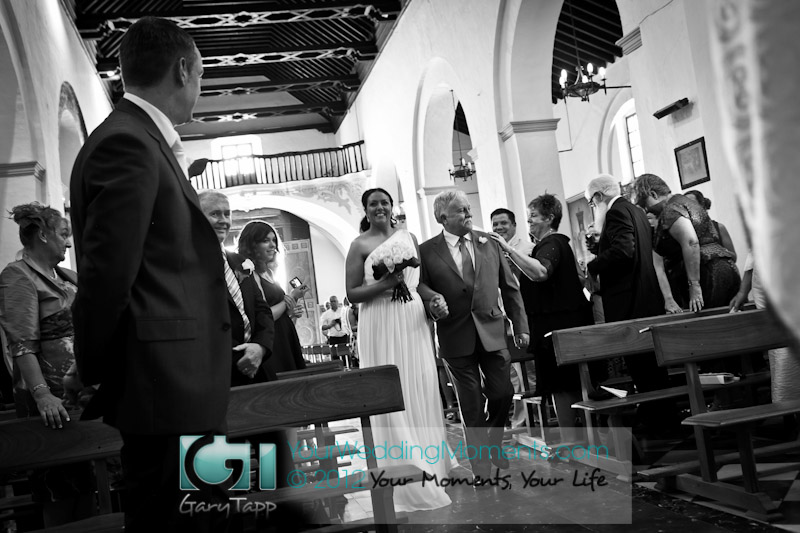 Frigiliana perfect for a real "Spanish Feel" wedding
Frigiliana is an ancient and historic pueblo blanco (white village), of exceptional beauty and charm, 60 kms east of Malaga and a few kilometers into the lower slopes of the Sierra Almijara mountain range behind Nerja, perfect for a real "Spanish feel" wedding. Built into the steep hillside on Moorish foundations, the old cobbled streets, so narrow as to restrict the passage of traffic, are lined with pretty flower-filled windows, alleys and doorways. Water flows from the majestic Sierra mountain ranges behind and is used for irrigation of the rich, terraced land which falls away from the village down to the sea.
The 17th century church of San Antonio de Padua was built on the site of a former mosque and sits high up in the village of Frigiliana. The Iglesia de San Antonio de Padua, patron saint of Frigiliana, was actually built in 1676 and then refurbished a century later. A lovely church placed right in the middle of a typical moorish village.
It has a beautiful, gold plated altar and capacity for around 200 people, so is large enough but not so large that it feels empty. As well as the church itself being beautiful, the cobbled streets and pretty square in front of it as well as the panoramic views down across the coast, provide a spectacular backdrop for wedding photos.
Frigiliana is 20 mins journey time inland by car from the coastal resort of Nerja.
For more examples of my wedding photography in Frigiliana please take a look at my blogged weddings in Frigiliana.
Weddings in Frigiliana
29/08/2012